Choosing a Planner for 2021
September 28, 2020
by Jessica Lewis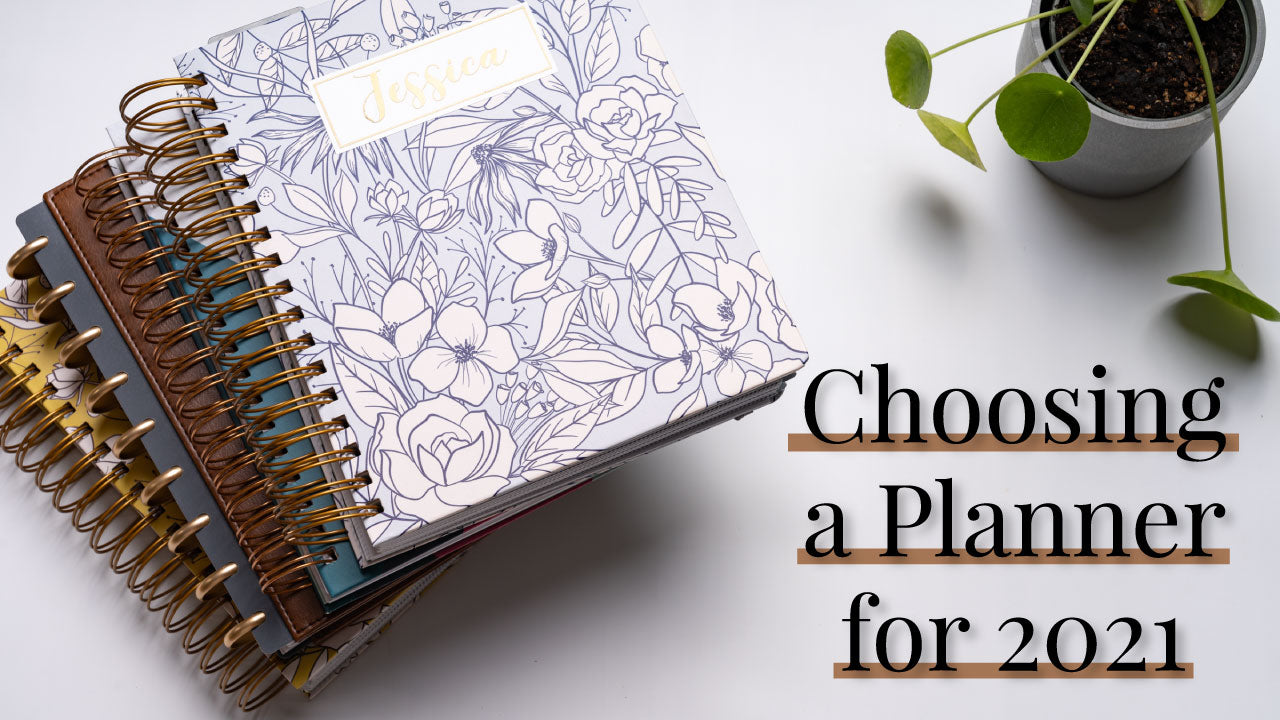 Yes we have 3 more months until 2021, but all the new planners are starting to launch and it's time to pick a planner for the new year! While I will for sure be getting the Makse Life Horizontal & Vertical as well as the Inkwell Press Classic & Flex, I may throw some Cloth + Paper inserts into the mix for 2021 (I've been eyeing them for over a year).
Since we produce stickers for Makse Life and Inkwell Press buying all those planners is a MUST for me and I have to be honest I'm not 100% sure which one I will really use in 2021 as my go-to.  I've been loving my Makse Life Horizontal this year but really miss the disc system.  So we shall see!
In today's video I'm sharing my thoughts on some things to consider as you begin narrowing down your 2021 planner choices!
Purchase an Inkwell Press Planner! (2021 planners launch 9/9/20)
Shop our Inkwell Press sticker collections! 
Purchase a Makse Life Planner! (2021 planners coming October 2020)
Also be sure to check our Makse Life coordinating sticker collection! 
*this post contains affiliate links. If you purchase using our links we do get a small commission and truly appreciate your support.
Leave a comment