Busy Month Planner Spreads
October 05, 2020
by Jessica Lewis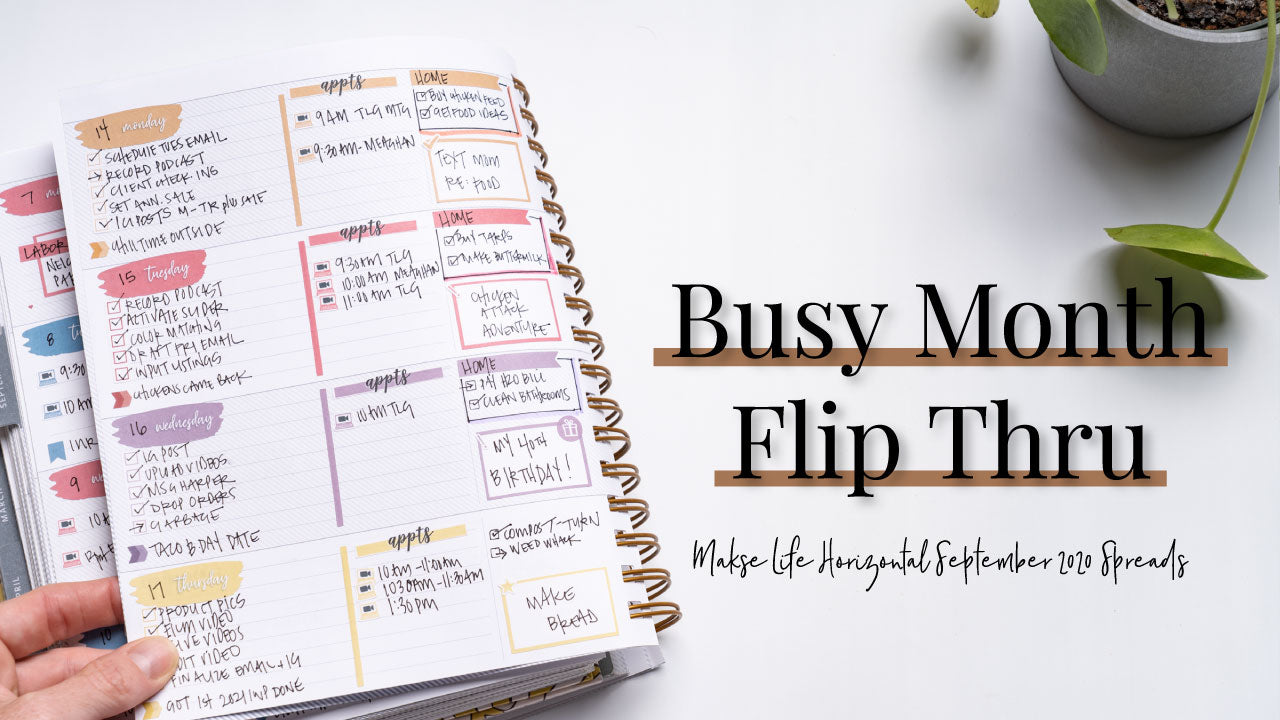 September was a FULL month and just flew by! My planner spreads changed a bit each week - some layouts worked out well and others not so much LOL. When you have a lot going sometimes it's just getting things down in your planner and trying to stay on top of it all is more important than it looking pretty! Check out my latest video to see how I deal with a busy month in my planner!
Purchase an Inkwell Press Planner! (2021 planners now available)
Shop our Inkwell Press sticker collections! 
Purchase a Makse Life Planner! (2021 planners coming October 2020)
Also be sure to check our Makse Life coordinating sticker collection! 
*this post contains affiliate links. If you purchase using our links we do get a small commission and truly appreciate your support.
Leave a comment