Build a Daily Highlight Habit
April 05, 2021
by Jessica Lewis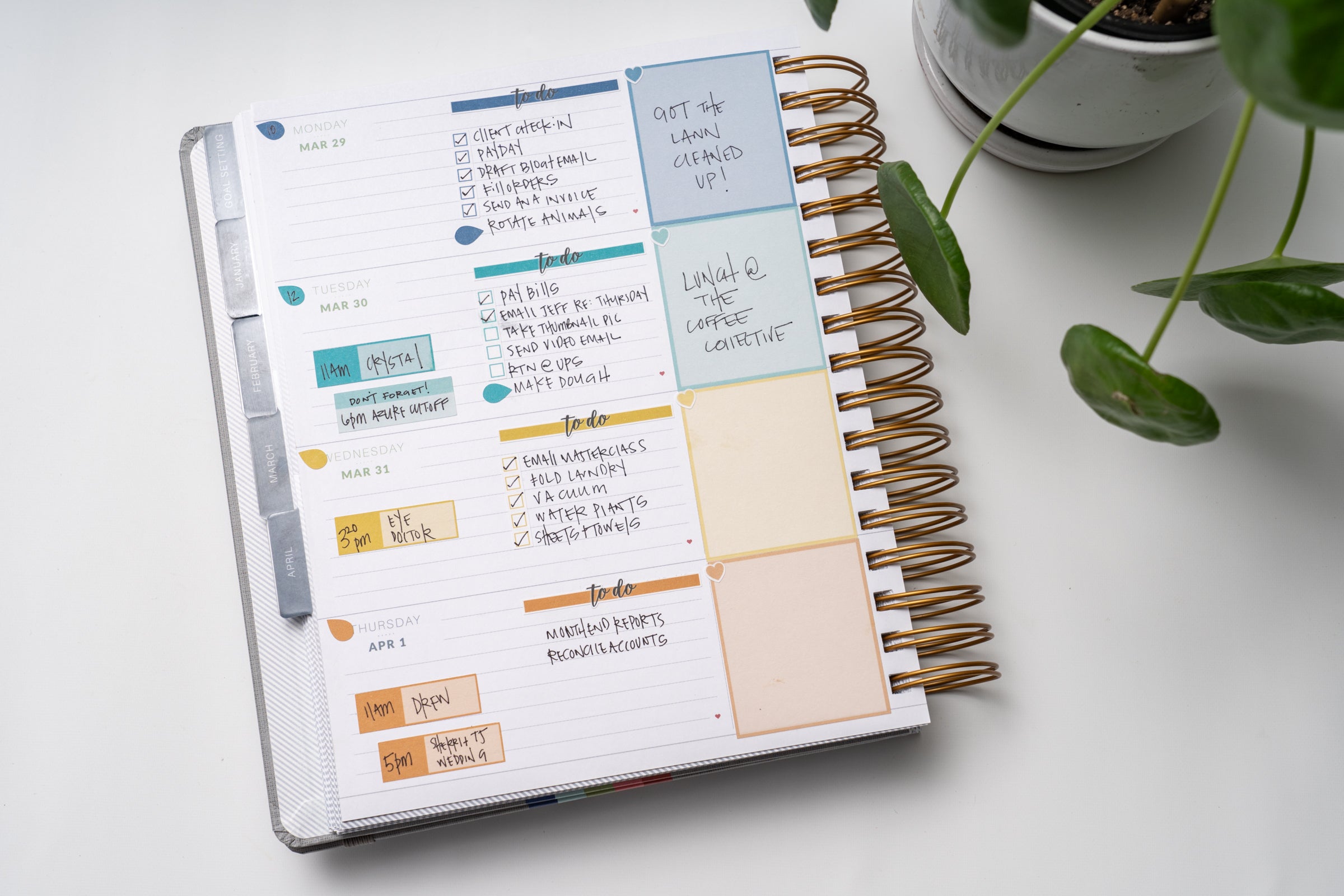 Whether you are a goal setting kind of planner or not, documenting a daily highlight in your spread is a great way to stay focused on the positive.  Even during your toughest times finding that little grain of good can help lift your spirits. Think of daily highlights as a mini journal that takes a second to complete and fills you with happy vibes.  We all know it's so easy to focus on the negative so having a habit that nudges you to shift your mindset to the positive is a mental health win!
Creating a Daily Highlight Habit:
Figure out where you want to document you daily highlight.

Here's my Top 3 Daily Highlight spots:

The bottom or side box in the Makse Life planner
One of the daily boxes in my Inkwell Press Planner
Our Daily Highlights sticker (we only offer this from Inkwell Press right now, should we add this to our Makse Life collection too?)
My monthly spread which is really cool because I can see a monthly full of goodness at a glance

Decide when to note it.

At the end of the day
First thing in the morning the following day
When the highlight happens

Start now!

There is no better time than now to start shifting your mindset and building a tiny habit that benefits your wellbeing.
No matter how you approach this habit it will do your mind and body good! Plus it gives you a mini journal of your days to look back on which is always fun too! 
Purchase an Inkwell Press Planner! Shop our Inkwell Press sticker collections! 
Purchase a Makse Life Planner! Also be sure to check our Makse Life coordinating sticker collection! 
*this post contains affiliate links. If you purchase using our links we do get a small commission and truly appreciate your support.
Leave a comment