November 16, 2020
by Jessica Lewis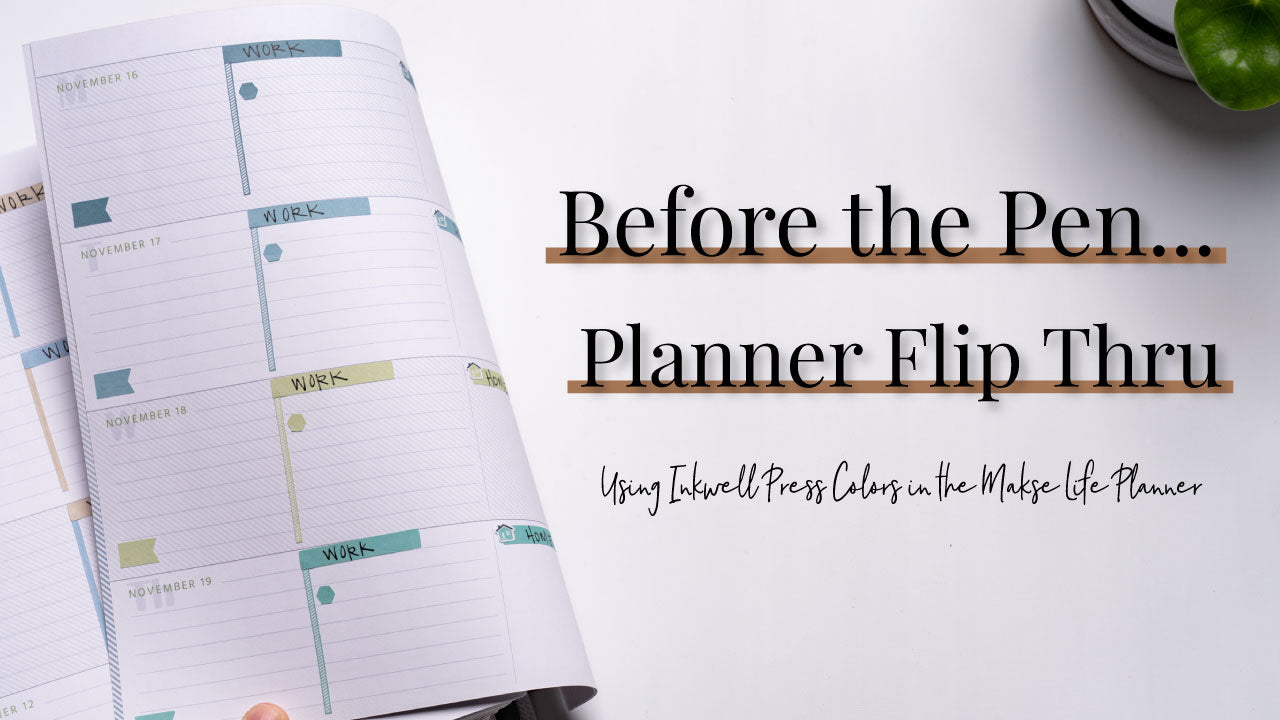 I decided to get ALL my weekly spreads mapped out for November ahead of time so I had no excuse to NOT use my planner.  Plus I wanted to try the 2021 Inkwell Press palettes in my Makse Life Planner...which all look great (gotta love a neutral planner).  If you are looking for ways to add color to your spreads and get the framework down for your weekly spreads, check out my latest video! 
Purchase an Inkwell Press Planner!  Shop our Inkwell Press sticker collections! 
Purchase a Makse Life Planner! Also be sure to check our Makse Life coordinating sticker collection! 
*this post contains affiliate links. If you purchase using our links we do get a small commission and truly appreciate your support.
Leave a comment