June 30, 2020
by Jessica Lewis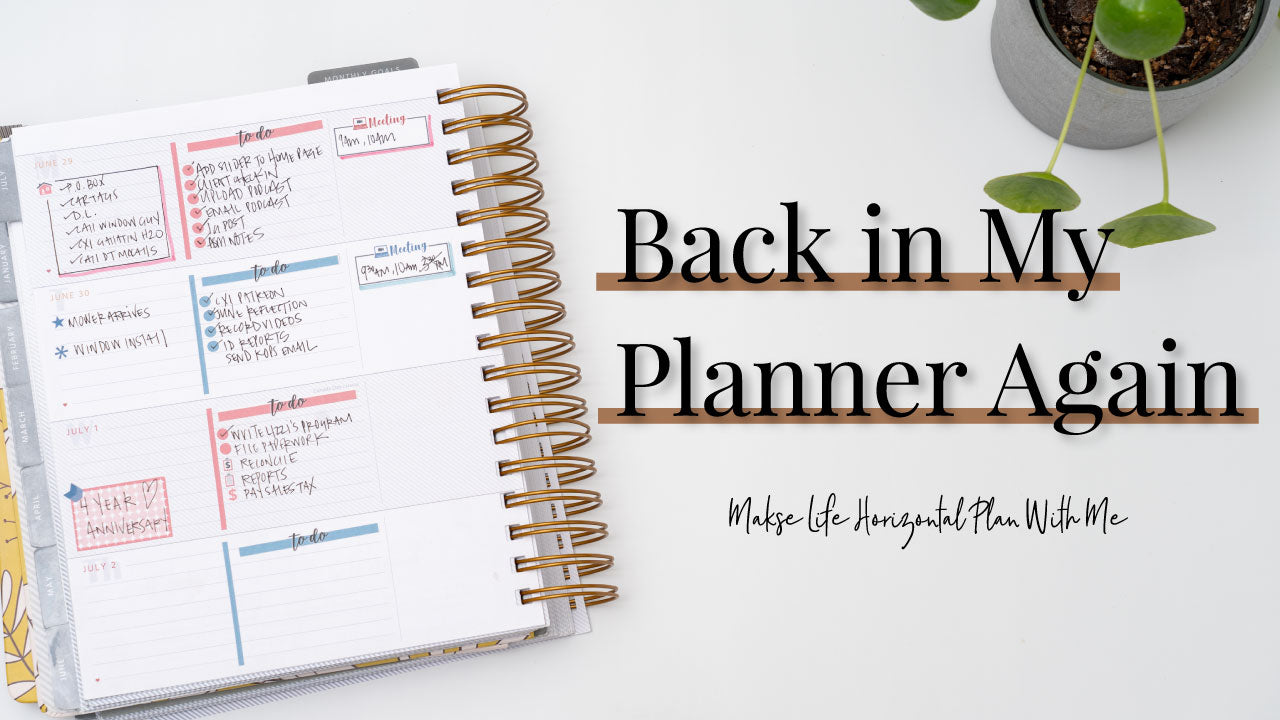 It's been a busy couple of weeks in my world.  After closing on our house, moving in, and getting settled I'm finally starting to get into a groove. And I'm back in my planner again! Last week was literally all about a half sheet of paper (one of our old Notes inserts) and a running to-do list as we knocked each task off one after the other for the past 10 days.  Now I'm back in my Makse Life Horizontal Planner (ps they are 50% off right now) with my usual layout and getting into my routine again.
Check out today's video to see how my non-planning week and this week in my planner!
Shop our Makse Life Coordinating Collection! Purchase a Makse Life Planner!
ps. 2020 Makse Life Planners are currently 50% OFF!
*this post contains affiliate links.  If you make a purchase using our link we do get a small commission and truly appreciate your support.
Leave a comment