August 2019 Plan With Me | Inkwell Press Disc Planner Classic
August 30, 2019
by Jessica Lewis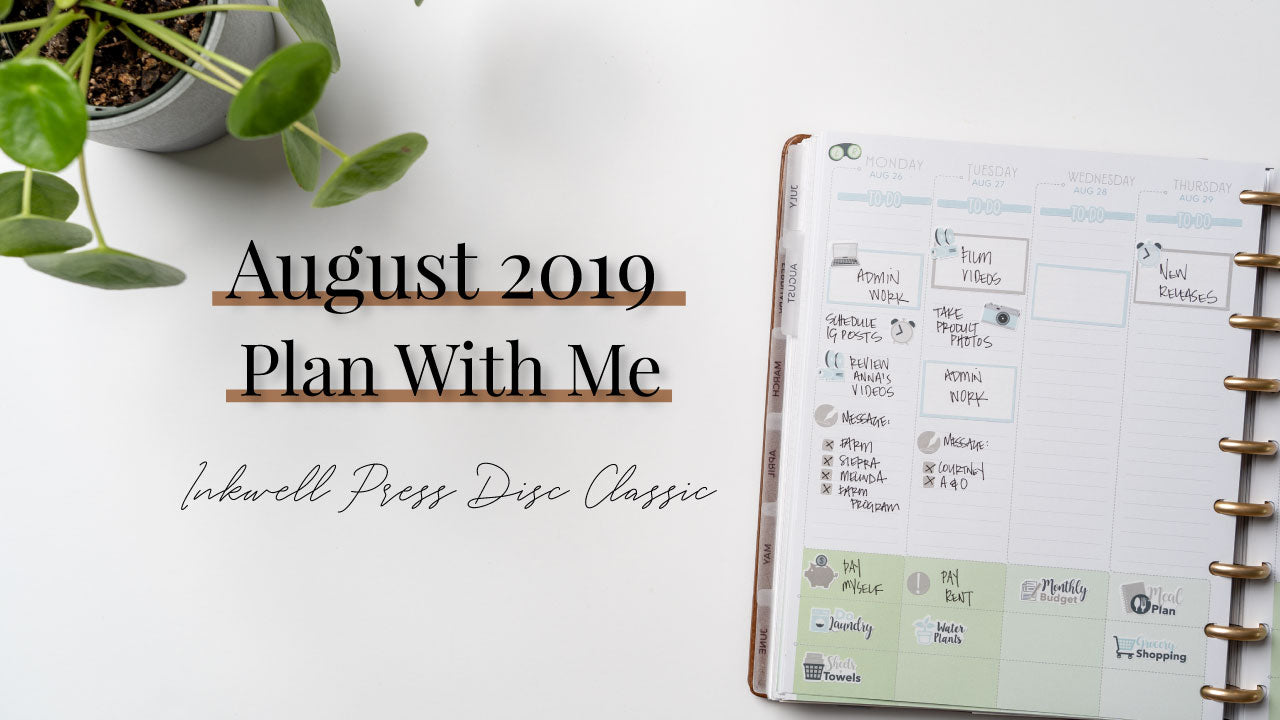 This month was all about list making, time blocking and getting things done.  My layouts were more functional than fun. I used a variety of 'tools' to keep me organized, but all in all August was pretty productive.  
Planner Highlights:
Check out my planning process & layouts from August!
Shop all Jess' Favorites!
*this post includes affiliate links. If you use our links we do get a small commission*
Leave a comment