2023 English Version Hobonichi Cousin Planner First Impressions
October 06, 2022
by Jessica Lewis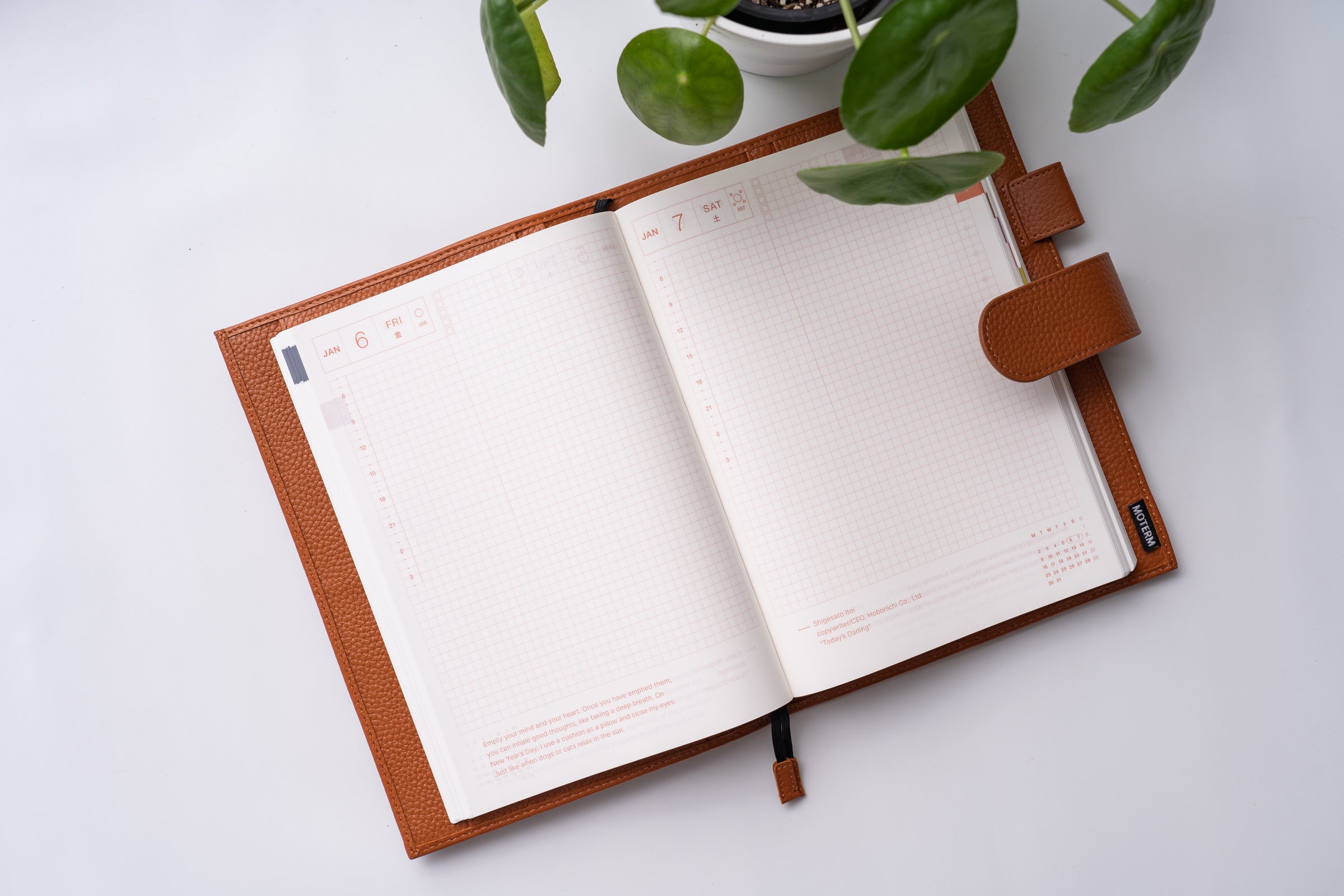 We've been selling Hobonichi Cousin stickers for a few years now and my friend Kori has been nudging me to give this planner a try, so I've finally bought the Hobonichi Cousin! Here's my first impressions!
Logistics & Customer Service
Ordering on their website is a pretty user-friendly experience, even for the novice Hobonichi person. The currency thing threw me off for a minute though LOL.  
For coming all the way from Japan, I must say the the shipping was fast! I ordered it 9/3/22, got the shipping notice on 9/8/22 and it arrived 9/12/22. Plus, the package arrived in great condition!
Paper 
I know people rave about the Hobonichi paper and since I haven't yet written on it, the jury is still out on my opinion right now.  It's very smooth and thin, so I imagine there will be shadowing, but I'll update you once I start using it.
English Version
The planner being offered in English was basically what got me to finally purchase it.  I personally wasn't a fan of the Japanese writing in it, so this was the change I need to see to finally bite the bullet!
Layout
If you are a Hobonichi user you know there are multiple sections and layouts within the book.  Yearly, Monthly, Weekly and Daily. 
The Monthly, Weekly and Daily are standard and likely will be easier for me to adjust to using, but the Yearly is new to me. I think it has a lot of potential I just need to figure out how to use it LOL.
Cover
Since this is a sewn book style planner, the cover isn't durable. So my friend Kori educated me on my cover options and I opted for the Moterm on Amazon. I got it in the burnt orange color and love it!
First Impressions
I'm excited to try the Hobonichi Cousin, but honestly also overwhelmed by it. I love this style of planner (book style) and even though the paper is thinner and has that yellow tint, I think I'm going to like it.  The most overwhelming part is figuring out how to make the various sections work for me and coming up with a system. 
Since I'm brand new to this planner, I can't really compare it to previous Hobonichi years. And with it being so unique when compared to Inkwell Press or Makselife, it's like comparing apples to oranges. So I'm approaching it with an open mind and excitement to see if it will be my 2023 planner of choice!
Are You a Hobonichi Cousin User?
If you are a Hobonichi Cousin user, help a planner friend out - how do you use each section? Do you have any Hobonichi Cousin YouTubers you follow? Share any tips and recommendations in the comments below.
Affiliate Link
I don't have an affiliate link for Hobonichi, but there are Amazon affiliate links in this post. 
If you purchase using our links we do get a small commission and truly appreciate your support.
Leave a comment