2022 Inkwell Press Planner First Impressions + Comparison
October 04, 2021
by Jessica Lewis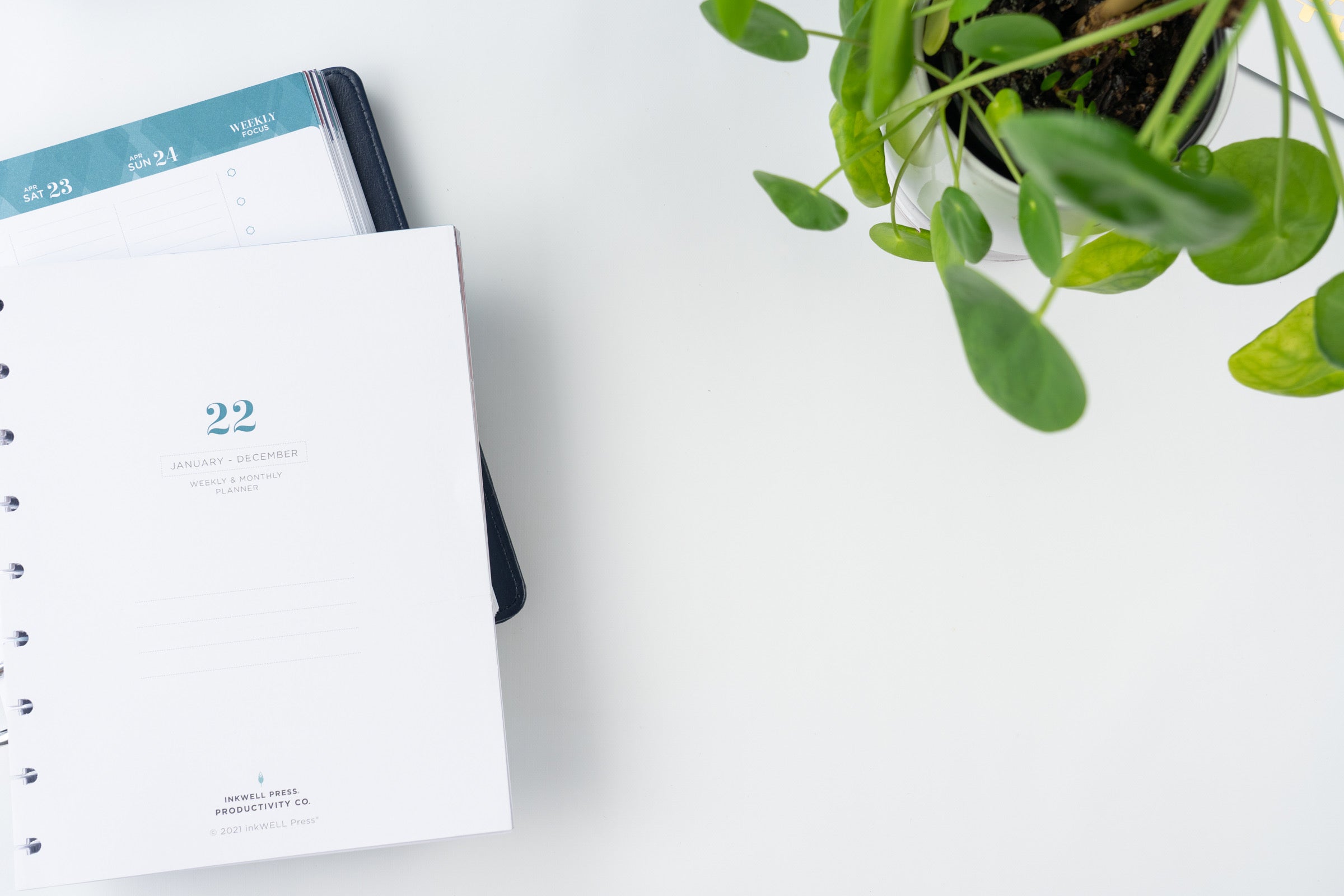 It's time for my annual Inkwell Press Planner First Impressions + Comparison video!
I ordered my planner last Monday and it got here on Thursday which was quick considering they now ship from California vs North Carolina and I'm in Tennessee.  The package arrived in a USPS Priority Mail box and the contents were 99% "undamaged" (a tiny bit of corner bend on the upper right corner of the pages).  I do miss the branded Inkwell Press boxes and highly quality, safe packaging from IWP prior to 2020.
Anyways, on to my first impressions and comparison to the 2021 Inkwell Press Planner!
Here's my quick bullet points before you dive into the video:
I really like the color palettes for the most part
The color palettes are more of a gradient monochrome style which looks great, but does present us with a "challenge" color matching wise
The subtle layout changes are fine but don't make a difference in the esthetic 
The font changes are fine to me - not amazing, but not horrible.  They are clean and professional
The whole vibe is more classic and professional
I think the 2022 Inkwell Press Planner overall will be a great product on par with what we expect from the company.  While I wish there was less red/pink, overall the color palettes are surprisingly appealing and well put together compared to the randomness we've seen in the past from IWP.  My impression is IWP is trying to streamline their colors and keep things more subtle and on brand.
For more details check out my video!
Head over to our Facebook Group to chime in the conversation about the 2022 Inkwell Press color palettes.
Leave a comment