January 10, 2022
by Jessica Lewis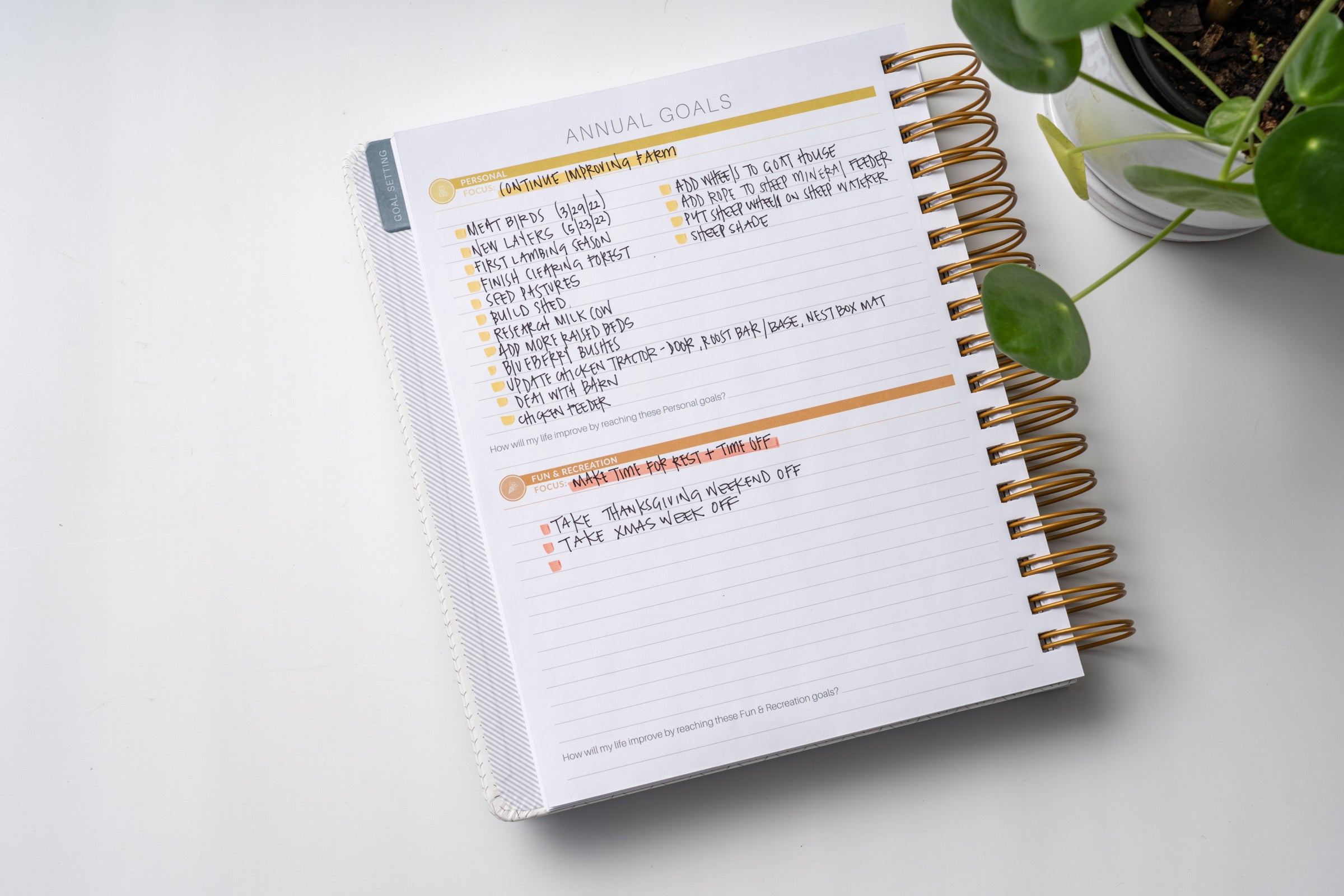 While I don't plan to set monthly or weekly goals as religiously as I have in the past, I do have some annual goals for the new year. In 2022, I'll mainly be focusing on 3 areas of life and keeping things super simple. To see my goal setting process and thoughts on goal planning this year check out my latest video. 
I'd love to hear your goals for 2022! Head over to our Facebook Group and share!
Here's my affiliate link if you are interested in purchasing a 2022 Makselife planner and accessories.
*this post contains affiliate links. If you purchase using our links we do get a small commission and truly appreciate your support.
Leave a comment