2020 Goal Setting in my Inkwell Press Weekly
December 29, 2019
by Jessica Lewis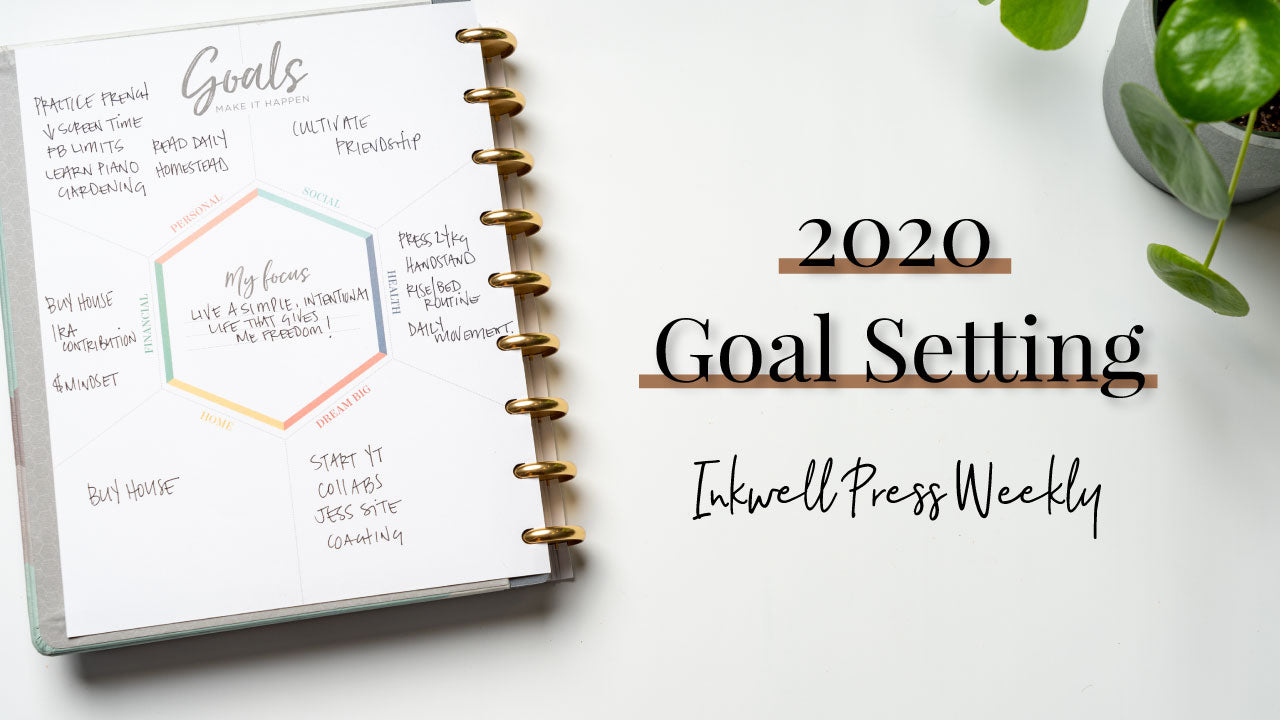 While the Inkwell Press Weekly Planner isn't considered a "goal planner", it does have a goal setting section & element that can be super useful and effective for those of you who just want to jot down a few goals to focus on in various areas of your life.  I used the goal setting element of my 2019 Inkwell Press all year and found with a few tweaks (using our goals stickers & inserts) it helped me get things done I may have otherwise neglected. 
The Inkwell Press Weekly "Goal Setting" Process:
Set Goals in 6 areas of life
Break them down into quarterly goals/milestones
Break them down into Monthly Goals/Actions
What I tweaked:
Did a Year End Reflection before setting 2020 goals
Did a Goals Brain Dump
Color Coded Mission Board Hexagons
This process is not a deep dive, intensive type of goal setting process.  It's super simple and to the point.  It's basically "What do you want to do in X area? Now break it down." If this no fluff system appeals to you, then the Inkwell Press Weekly Goals Section might be the right fit.  If you are looking for more in depth goal setting, I'd suggest Makse Life, IWP Goals Planner or PowerSheets. 
Check out my latest video on my process of goal setting for 2020 in my Inkwell Press Weekly.
Shop our Goals Collection!
*this post has affiliate links.  If you decide to use our link to make a purchase we do get a small commission and truly appreciate the support.
Leave a comment