2020 Goal Setting in Makse Life Planner
December 21, 2019
by Jessica Lewis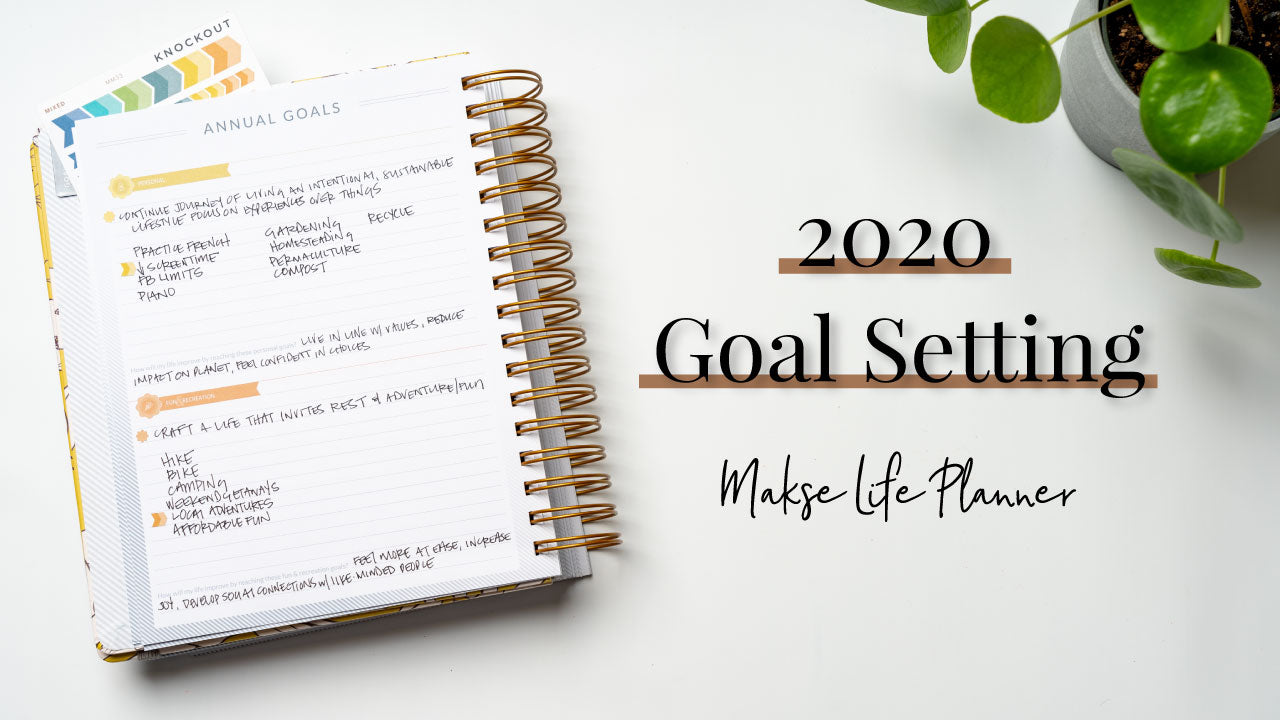 If you are looking for a simple and effective system for setting goals look no further than the Makse Life Planner! While I'm usual not a fan of goal planners, bu the Makse Life system is much more streamlined and less overwhelming than other systems out there.  This planner guides through the goal setting process step-by-step and helps you create the actionable tasks that lead to success.
Makse Life Goal Setting System: 
Assess using the Life Compass
Brain Dump Goals (I added this step since I tend to get stuck on blank pages that are categorized)
Set Annual Goals
Set Monthly Goals
Set Weekly Action Steps
The planner includes simple and concise instructions & guidance on going through the process to help you set goals effectively and not get overwhelmed.
Check out what my process looked like in my latest video below.
Shop our stickers for the Makse Life Planner!
*Please note there are affiliate links in this post.  If you choose to use our links to make a purchase we get a small commission and truly appreciate your support!
Leave a comment